Get the Exact Solution You Need
Since 1993, we've led innovation in software development for tribal governments and we have the expertise to develop a solution specific to your organization's needs.
Our Experience and Commitment to Excellence makes us the right Choice for Custom Development
Intertribal Software specializes in the development of off the shelf software products as well as custom software applications. If our software products don't fit your application needs we can either modify our product to fit your need or develop totally a totally new solution.
Our primary area of focus is developing software for Native American tribal governments, Public School Systems, and other Government Agencies. Specifically, our company carries out custom programming, database design, client-server and internet/intranet software application development.
Over the years we have built a solid team of software professionals that come from various backgrounds and expand the creative potential of the company.  The expertise that they posses embrace a wide range of custom programming skills from traditional mainframe applications to the latest and most effective development technologies such as .NET (ASP.NET, C#, VB.NET), XML, JAVA, JQUERY, MS SQL Server and many more. This to a great extent defines the quality and reliability of the custom software applications that we develop.
Our competence and experience ensure that we deliver excellent services and products to our customers.  At every stage of the development process, from conceptual design to product release, the highest quality standards are maintained.
We use a System Development Life Cycle process that involves a commitment to Agile Development process.  Our development process has been refined for many years to ensure the project delivers what is required, on time and stays within budget.
Contact us for a requirements review meeting when you are ready to work on that specific data management solution for your organization.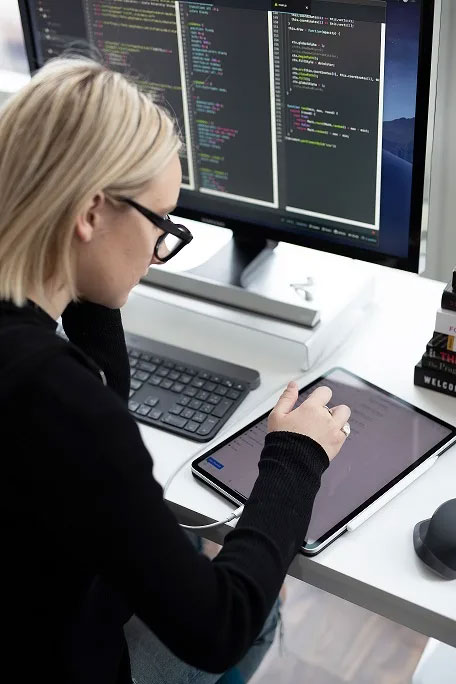 NEWSLETTER
Keep Your Tribe on the Cutting Edge.
Subscribe to our newsletter to stay up to date on the latest news, announcements, and innovations that impact tribal organizations today.